The 25 day UPTREND is intact after holding the key 10sma support by the close. Fridays lows are now important , as well as Tuesdays highs. Stay LONG vs your stops, as the market has done nothing wrong yet.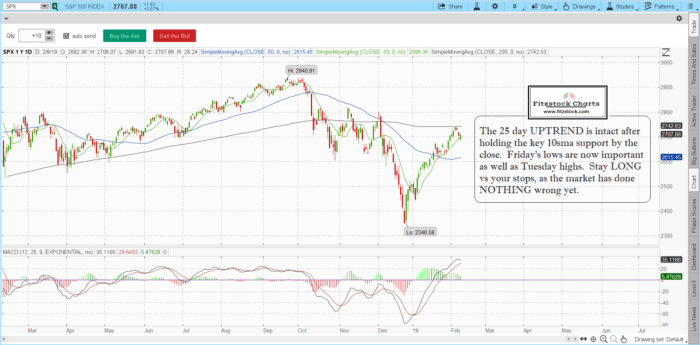 Yup, the Nasdaq held the key 10sma support also. We identified early in the day certain stocks showing relative strength. Those stock told us everything about the intra-day turnaround. We always are searching for relative strength to lead the market higher. There is a group of 10 stocks that are still in breakout mode and could still ignite tech stocks further this week.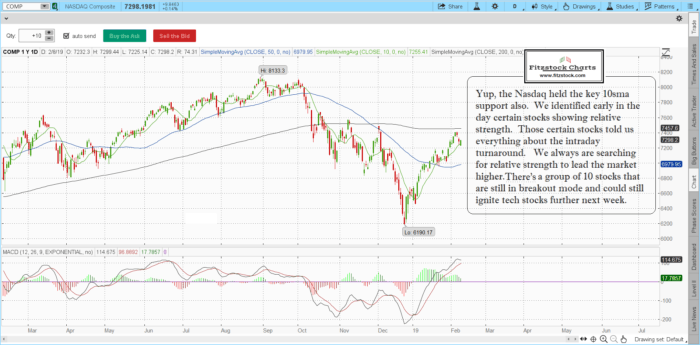 Fitzstock Charts Premium Service is educating traders around the world on Rules of Engagement based on market trend.