The SPX is stalling exactly where it should, after going straight up. This is where average traders lose money, becoming impatient. Let things re-set up, while the market finds the leaders for the next leg higher. This could take a week.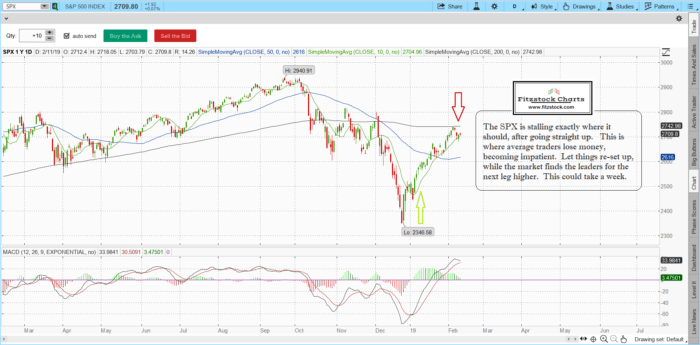 MACD is now consolidating with price, just below the 200sma. This will probably take many days of churning before somebody wins.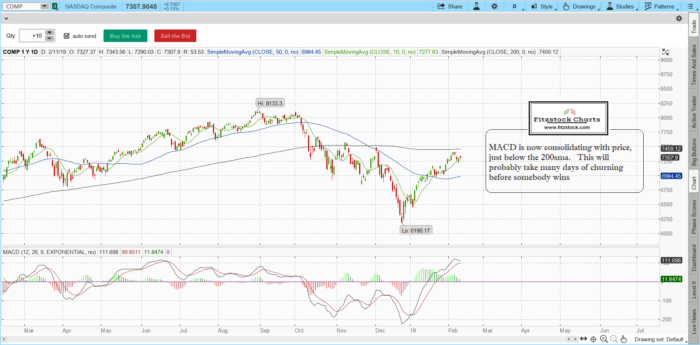 Fitzstock Charts Premium Service is educating traders around the world on Rules of Engagement based on market trend.