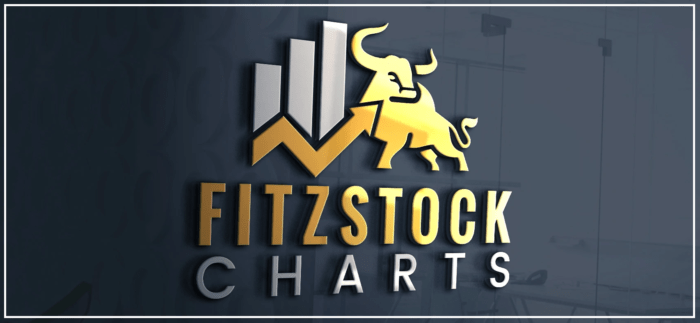 40 day UPTREND ended today on the SPX. However, we are still above the 200sma key support. Keep an open mind for a pause that refreshes soon. I reduced some long market exposure this week , but now have fresh ammo for new stock showing relative strength.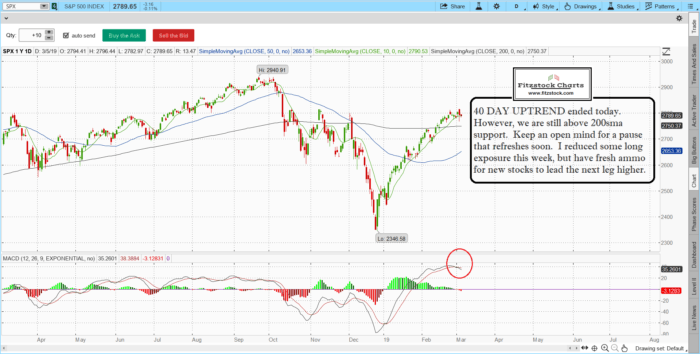 Nasdaq staying in a 41 day UPTREND with FANG stocks showing relative strength. Keep an open mind, and keep stops in.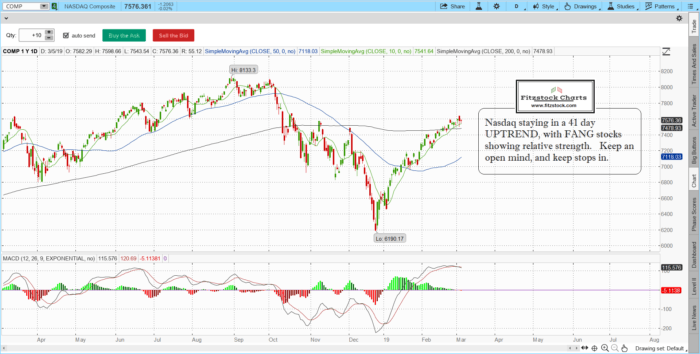 If you are under performing the stock market with your trades and investments, it is never too late to upgrade to Fitzstock Charts https://fitzstock.com/
Follow me on social media:
Twitter: https://twitter.com/Fitzstock2004
Facebook: https://www.facebook.com/fitzstockcharts/
Linkedin: https://www.linkedin.com/in/david-patrick-a0411110a/
I look forward to helping you meet all your investment and trading goals.
David Patrick
Fitzstock Charts, LLC
Key essentials to trading success, trading rules of engagement, how to get started trading, learn to trade stocks, learn stock trading, how to read stock charts, stock trading strategies, how to trade stock options, how to trade options, best stock to buy now, what stocks to buy, day trading companies, day trading firms, no trading chat rooms