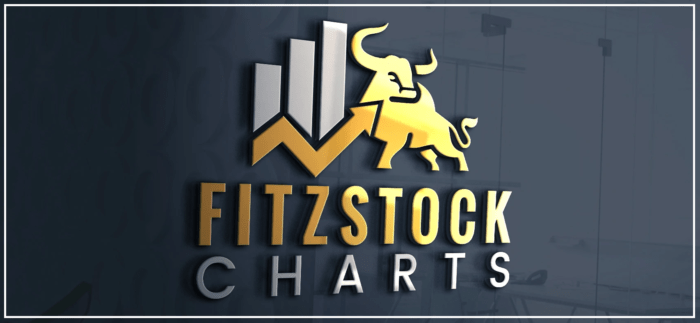 I mentioned yesterday, I reduced my Long Market Exposure on Monday. (the gap up was a GIFT). The SPX is now in a 2 day downtrend. This is where many traders make big mistakes, as they feel they need to trade short. Last year we had 11 uptrends, and this year we had a 40 day uptrend. You do NOT need to trade short, but DO need to preserve you capital and HUGE ytd gains. Be patient, and let things set up again long.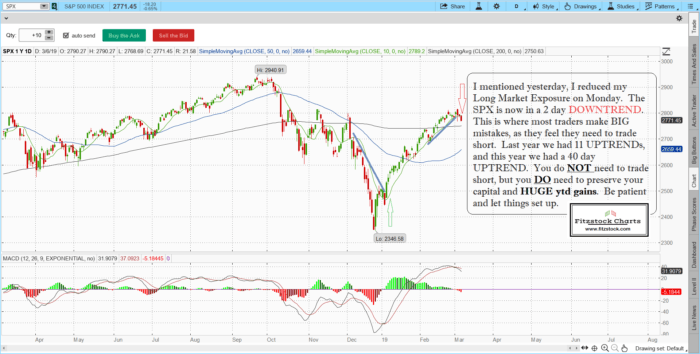 Then nasdaq closed in NOTREND. Now the hardest trade in the world comes into play............called THE PATIENCE TRADE.
The whole way up, I said dont pick tops. Now am saying, dont pick the bottom. Wait for things to setup again long, and preserve your HUGE ytd gains.
If you are under performing the stock market with your trades and investments, it is never too late to upgrade to Fitzstock Charts https://fitzstock.com/
Follow me on social media:
Twitter: https://twitter.com/Fitzstock2004
Facebook: https://www.facebook.com/fitzstockcharts/
Linkedin: https://www.linkedin.com/in/david-patrick-a0411110a/
I look forward to helping you meet all your investment and trading goals.
David Patrick
Fitzstock Charts, LLC
Key essentials to trading success, trading rules of engagement, how to get started trading, learn to trade stocks, learn stock trading, how to read stock charts, stock trading strategies, how to trade stock options, how to trade options, best stock to buy now, what stocks to buy