Insanity is unwanted repetition without change. Navigating through a bear market without a proven trading plan can be very frustrating. Don't go insane, just make the change.
Nobody is perfect, but you need to have an investment and trading methodology that works for you. That plan needs to consistently outperform the stock market. It needs to have defined risk with calculated entries.
Fitzstock Charts Premium Service (FCPS) provides a proven trading methodology, with an impeccable track record. We start with our "essentials to trading success", which include risk management, focus, patience, discipline and conviction. We incorporate these key essentials to our rules of engagement (ROE), with defined risk. With this, we have developed our +90% club where over 900 different stock options have doubled from our daily focus list (ESFL). https://fitzstock.com/performance-2/
FCPS scans thousands of charts searching for Historical Chart Pattern Comparisons (HCPC) to give us an edge in trading. We incorporate ROE with pattern repetition and search for optimal trades. Since the 2013 launch FCPS has consistently outperformed the stock market with >.750 win/loss%(which is unheard of in the industry). The service provides daily market updates with a weekend analysis preparing us for the next weeks trades before they happen. We keep emotion and opinions out of our approach while focusing on price pattern and structure. Twice a week we go over our primary stock lists and prepare a video update reviewing the conditions.
FPCS is currently scanning hundreds of bear market charts to help us trade and invest in this current bear market.
Here is an example of last year HCPC we were able to capitalize on (1994 vs 2018)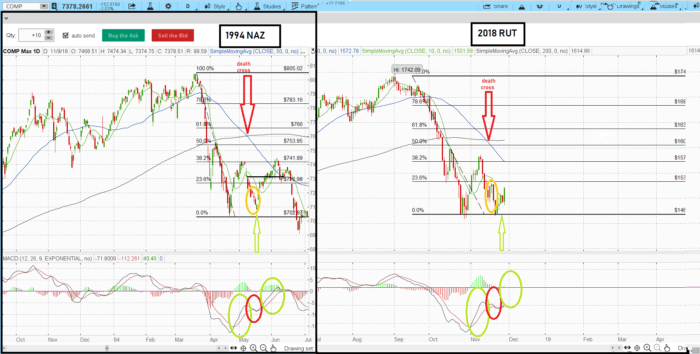 Here was our 2013 Historical Chart Pattern Comparison with AAPL(2013) to GOOGL(2012), where we will able to capitalize on the down move, and then the double bottom to get long. AAPL has been on our +90% club twenty different times with some options paying over >300%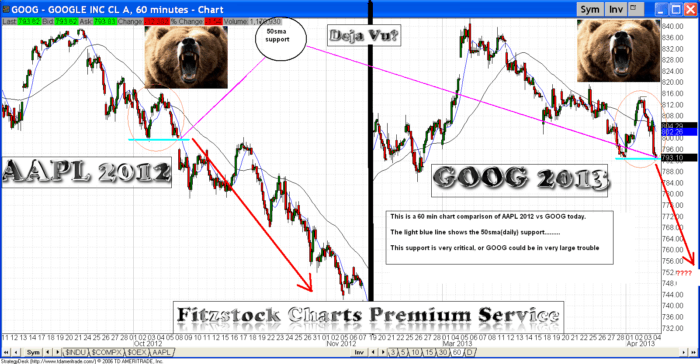 When you subscribe to the service you will have immediate access to our rules of engagement (ROE) and all of our educational trading posts & videos from the website. In addition, you will have access to my private twitter feed where I post supplement trades ideas, chart updates, current market conditions and some of my personal real time trades. I will help you understand the language of the market with identifying trend and the technical analysis we use to trade.
I look forward to helping you reach all your investment and trading goals. Hope to see you soon.
David Patrick
Fitzstock Charts, LLC
www.fitzstock.com