Are you confused on what stocks to buy now?
There are over 3,300 different companies listed on the NASDAQ (National Association of Securities Dealers Automated Quotations), with over 1.8 billion trades per day. The NYSE (New York Stock Exchange) has over 2,800 companies listed with over 1.4 billion shares traded each day. So, it can be very difficult trying to choose the right ones to trade or invest. With so many different stocks and advisory services, it is easy to become frustrated.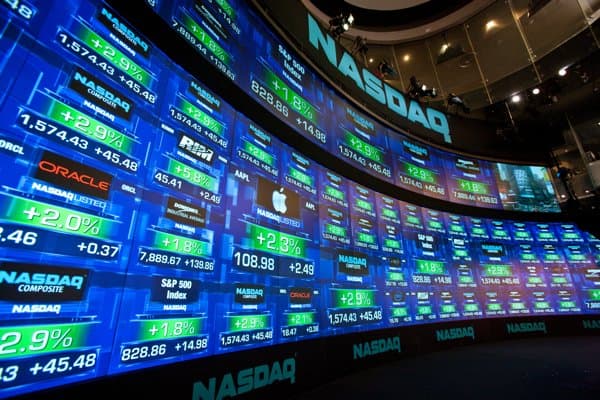 My advice?
Stick to what pays you the most, which is PRICE. There are millions of opinions out there with thousands of different market indicators. However, price patterns on daily charts tell you everything you need to know.
How is Fitzstock Charts different?
With over 20 years trading experience, I have seen almost everything in the stock market. In addition, I have made all the mistakes in the book early in my trading career. You can bat > .900 and still lose everything, if you have poor risk management skills. First, it is imperative to identify your unique risk profile and corresponding trading time horizon. Then you can implement a trading methodology that meets your needs. I have developed Fitzstock Charts to help educate traders around the world using Rules of Engagement based on market trend. I scan thousands of charts every week searching for price pattern repetition. We use this Historical Chart Pattern Comparisons (HCPC) to capitalize on price momentum and trend. Everyday I am researching price patterns and scanning charts looking for relative strength. When I see stocks showing price pattern repetition, I then confirm with the higher time frames and use Fibonacci retracements and extensions. We use retracements for support levels and extensions for price projection.
Choosing the right stocks to buy is essential to trading success. Identifying relative strength, price pattern, and projected price potential are just the first steps. You will need to define your risk before every trade and allocate the proper long market exposure with your risk tolerance. We keep things simple with an Engagement Spreadsheet Focus List (ESFL) for all your trade setups. This trading tool provides you with a calculated entry price and defined risk. In addition, we use a scaling method to reduce exposure and then ride our winning trades with runners. Scaling is reducing the initial size of your trade to book profits. For example, if you bought 1000 shares of AAPL, you would scale to 500 shares after initial profits are achieved. Your "runner" is the 500 remaining shares you still own. After we scale, we then hold the runner infinitely higher with an existing stop order to protect profits. Lastly, when a stock shows Price Strength Confirmation after scaling, we will add to our winning trades. We have over 900 stock options that have doubled in the last 5 years from our Focus List using this simple trading methodology.
Trading is NOT easy, but we do have the odds stacked in our favor using Rules of Engagement (ROE).
I have identified some stocks below that have been carrying the NASDAQ higher, which will be key in the weeks to come. All of these market leaders are showing relative strength with bull flag price patterns.
Current stock leaders

XLNX /BOX/CYBR/PANW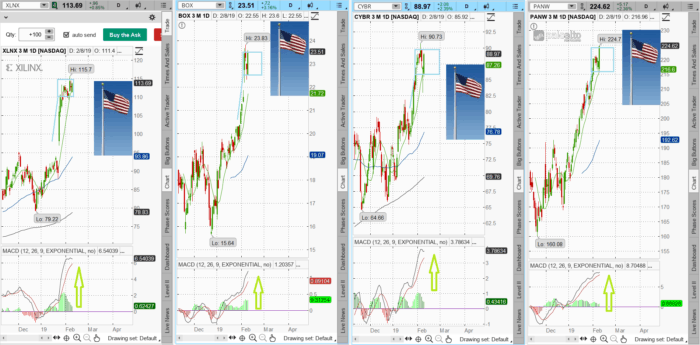 VMW/VEEV/TWLO/WDAY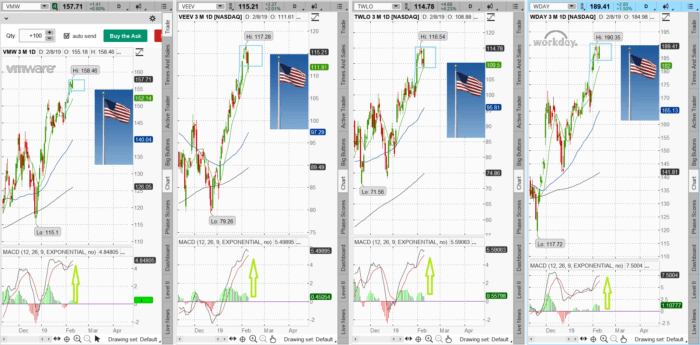 If you are under performing the stock market with your trades and investments it is never too late to upgrade. I look forward to helping you meet all your trading and investing needs.
David Patrick
Fitzstock Chart, LLC